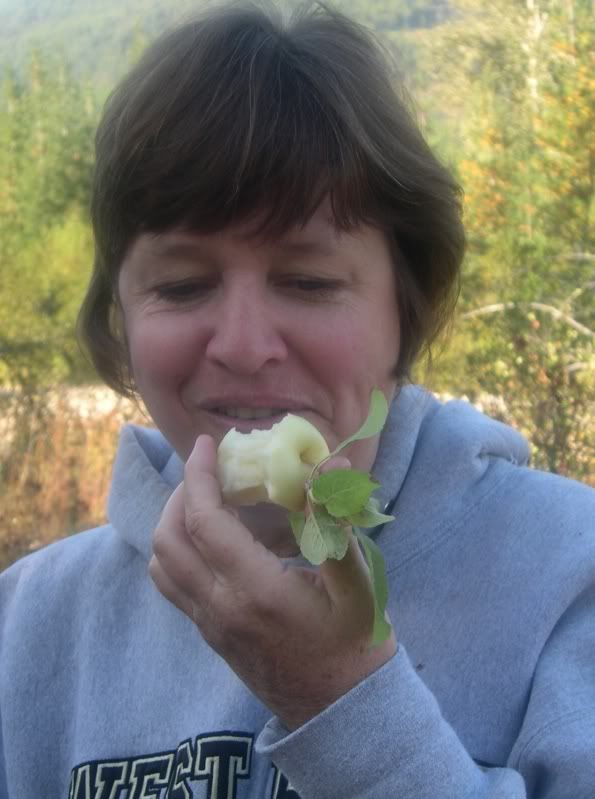 Last weekend we spent the night at a friend's cabin in Northern Idaho. We went on an early morning hike and ended it by picking apples from the lone fruit tree. Even though it is late in the season for them, I'll bet they are translucent apples—crisp, sour, sweet. I'm not an organic girl, I like the bugs dead from pesticides and the food fleshy from fertilizer, but these dwarfed apples didn't have one worm in them and so for the day, I was happily organic.
This photo of that lone apple tree reminds me of the Tree of Life. Many cultures and religions celebrate a tree of life, but the specific tree I'm referring to is found in
The Book of Mormon
.
Lehi dreamed he saw "a tree, whose fruit was desirable to make one happy." (1 Nephi 8:10) A few verses later we read that the fruit of the tree represents the love of God. Literally and figuratively, I love the fruit of this tree.