Though we saw the World War II memorial at midnight last night, we stopped by early this morning to see the fountains running. It humbles me at each memorial to see the veterans that come to honor their buddies.
I thanked these two men for serving and asked if I could take their picture. When I asked them for their e-mail address so that I could send it to them, the one on the right smiled and said, "We'd fight for you any day."
The one thing I remembered clearly from a school trip taken to Washington, D.C. back in 1976 was the Arlington Cemetery and the Tomb of the Unknown Soldier. I thought the idea that gave thousands and thousands of people hope that "their" missing soldier might be the one in the tomb was brilliant and compassionate. I also remember the exactness with which the soldier guarded the tomb—21 seconds at attention, 21 steps back and forth across the tomb.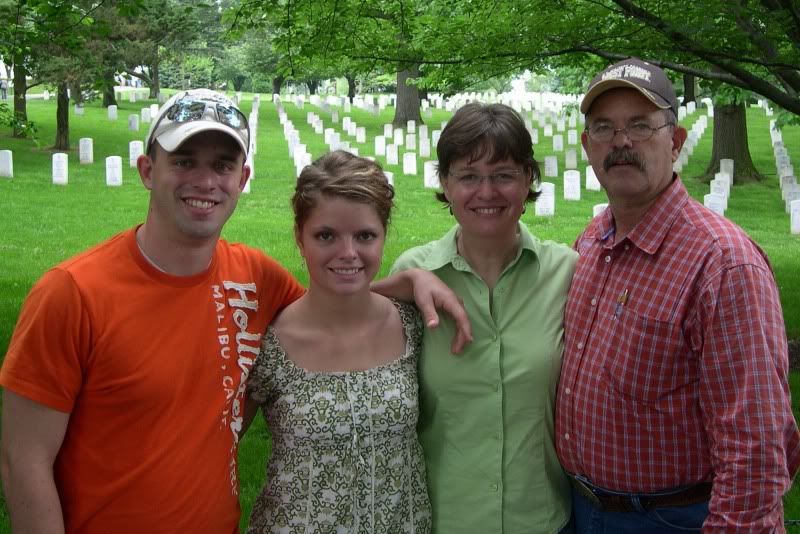 I remembered how alone I felt looking at the tomb as a teenager. This time I didn't feel alone but rather very blessed to have family around me as a new memory was made.
What I didn't remember was that Arlington was built as a result of the Civil War and the need for a place to bury so many thousands of soldiers. It was a perfect place where both the North and the South would feel some ownership. The land was George Washington's and was passed down to his granddaughter who was married to General Robert E. Lee. When the land was taken by the North, a general who, though he had been a close friend to General Lee before the war, was angry that Lee had betrayed the Union by leading the Confederate Army and refused to let him reclaim it after the war. Being situated just across the Potomac River from Washington D.C., it was convenient to the North.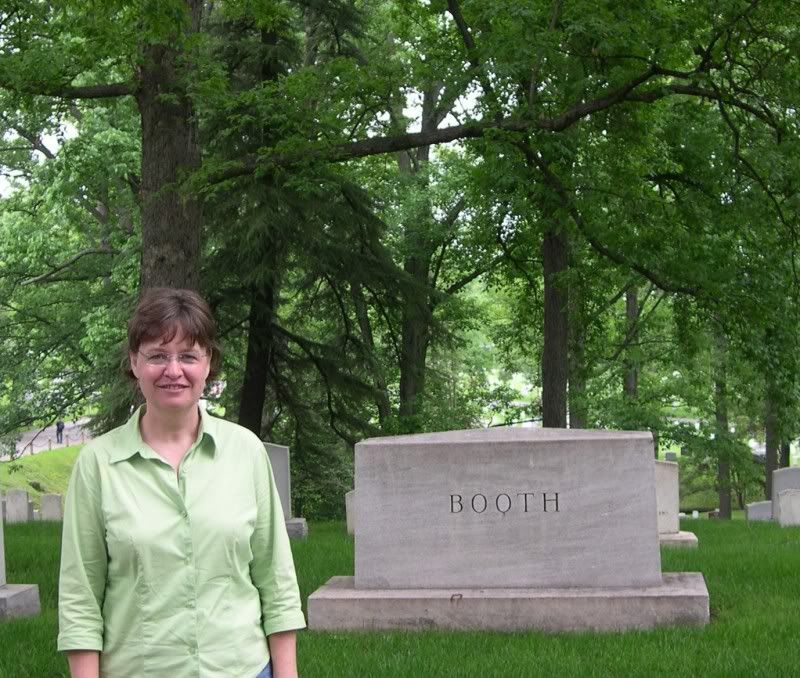 When we got to this headstone Calvin and Golden told me it was John Wilkes Booth's—knowing full well how much I have admired Abraham Lincoln through the years. Calvin kept saying, "I want to take a picture of you in front of that headstone," but I felt I was betraying the President by even looking in the headstone's direction, let alone take a picture of it immortalizing it. Calvin said, "Really, you need a picture of you in front of that considering how much you love Lincoln." I finally agreed after I pictured doing a scrapbook page on "My Heroes." The minute the picture was taken they laughed and said they had no idea what Booth it was. Argh. I hate it when I'm a sucker.

(By the way, I have learned a travel tip on this trip. To make my clothes stretch for the eleven days we'll be gone, I decided to wear my ugliest and most ill-fitting clothes in Washington, D.C. and save the best for West Point. Argh. I'll be taking more pictures of myself in Washington, D.C. than any other place. I'd have been better off picture-wise to bring three outfits I really like and wash them over and over. Hmmm. I'll think things through better next time.)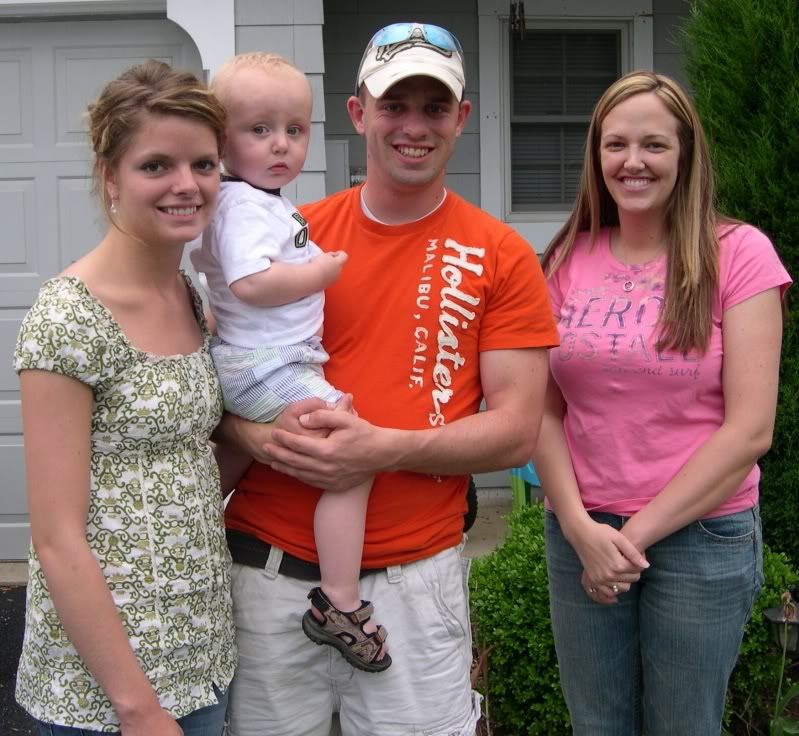 Tonight we drove to Hershey, Pennsylvania to stay with my nephew, Whitney, and his wife, Bridget. Whitney is finishing his final year of medical residency and Bridget is a stay-at-home mom and lawyer. It was great being a part of their lives for the night and seeing their family—Eli claps in excitement for anything good, makes the funniest animal sounds and is willing to be your friend. Bridget and Whitney take parenting seriously and have such happy, happy kids. Seeing extended family has really been an added bonus and we have appreciated and so enjoyed spending time with them and their hospitality.