Tonight Calvin told Cali a story on the phone. When they had finished visiting he handed the phone to me and Cali was crying. She said, "Oh . . . this is just sooooo sad to see Dad getting older" and then she cried some more.
Not an hour later I was washing the supper dishes looking out the kitchen window and saw Calvin jumping with Seemore on the tramp.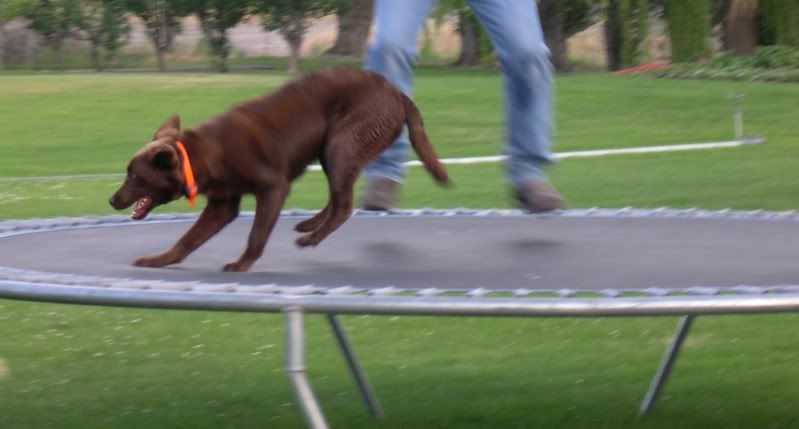 The more Seemore bounced the higher Calvin jumped and the harder he laughed.
Don't cry Cali, if it's true that everyone is the age of their heart, your dad is still
really
young.