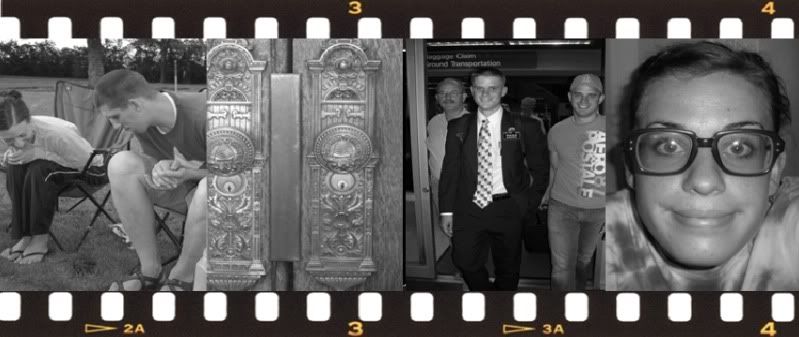 Cali and Ray feeding Houdini, the turtle, worms~the temple doors
~

Calvin, Ty, Abe exiting the airport

~

Ande
Last night I rocked in the rocking chair on the patio and watched Calvin change the water. The sprinklers made their ka-swish sound, the birds made their evening calls, but after all the visiting and hullabaloo of the last two months it was awful quiet . . . and lonely.

And then, I remembered some of the facial expressions I'd seen in the last few weeks and I smiled. And then, I thought of some of the things we'd done and I smiled some more. And then, I thought of some of the words that had been said and I smiled even more. And then, and then . . . after I'd watched a series of mental re-runs I was no longer lonely, but felt extremely blessed.


*I also like Andy Griffith re-runs, but that's beside the point.