January is usually known as the fearful month of diets, budgets, organizing, and resolutions. Not so in my world—January is for relaxing and enjoying. January is the month of low-expectations. Cars, garages, and windows are
supposed
to be dirty. There are no yard or garden duties, tax-deadlines, gift-giving holidays, or flies in January. January is made for frugal luxuries like wearing sweaters, reading books, taking naps, cooking stew, taking an institute class, and fun projects. Here is what is up this week: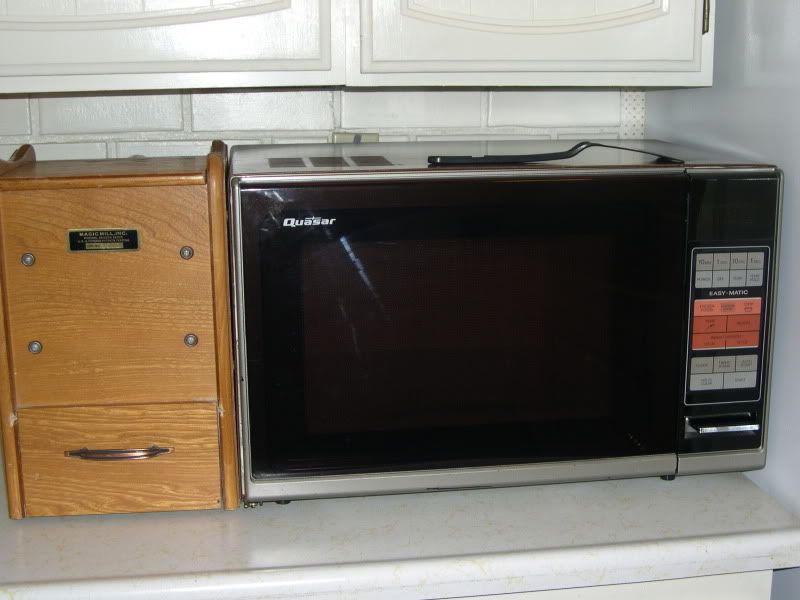 1.
Grinding wheat
. We have a few dinosaurs in our kitchen. One of them is Grandma's wheat grinder and the other is a 1970-something-microwave (that pancake turner on top of the microwave is part of it. The door won't close without it). I like clear cupboards, so the wheat grinder stays a few months and then when it drives me nuts, I put it away and buy wheat flour for awhile. Then I pull it back out and use it again. It's out this week. Usually I make white bread for Calvin and wheat bread for me. We compromised a few weeks ago and are eating half and half until he's fully converted.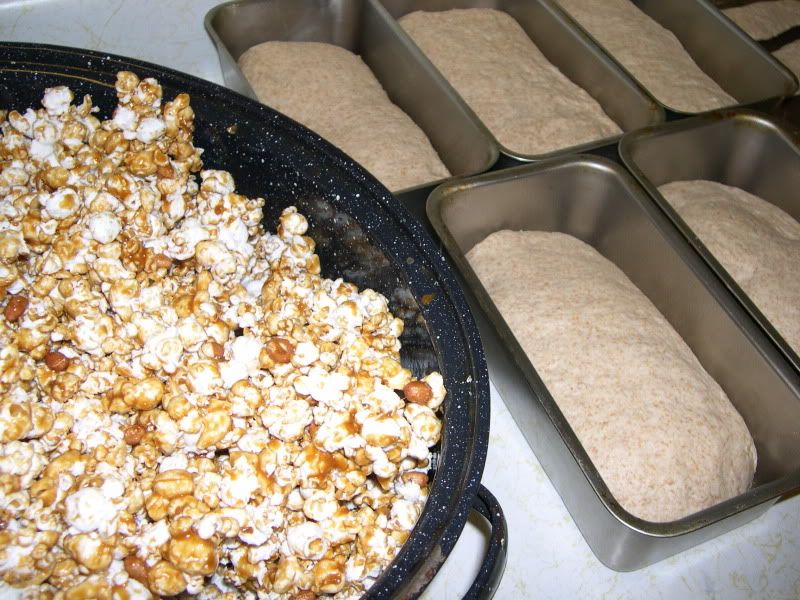 This morning I made five loaves of bread, a batch of
cracker jacks
, and pigs in a blanket.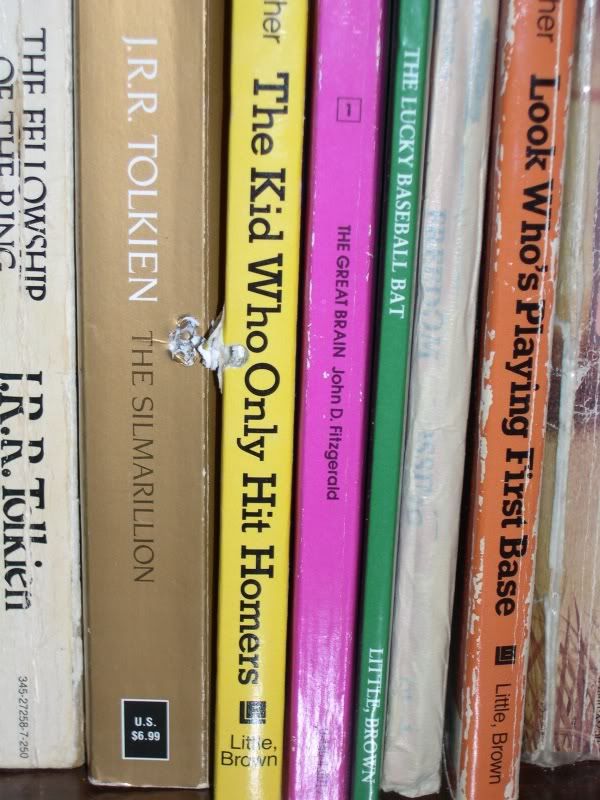 2.
Dusting
. Someone
missed.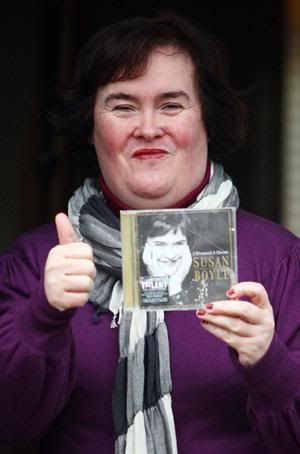 3.
Listening
. Ande gave me this Susan Boyle CD for Christmas. I love the way Miss Boyle sings from so many genres. "
Amazing Grace
," "
How Great Thou Art
," "
Daydream Believer
," "
I Dreamed a Dream
"--they're all beautiful.
4.
Going
. Tonight Jon Schmidt is giving a concert. I took Calvin and the kids to a piano concert a loooong time ago and none of them have forgotten it. It really was bad.
Really
bad. So when I asked Calvin if he wanted to go to this concert with me he said, "Not only no, but h- - - - no." I promised him Jon Schmidt is completely different from the other pianist we went to and even played this for him:
I waited a few more days and asked him again. Same answer. I called my friend, Lynn, and she is going with me. I'm excited and am even taking a nap this afternoon so I won't miss any of it.
5.
Laundry
. Our washer died. Completely. I feel so blessed, however. We knew it was going and, acknowledging that it might be a bit selfish, prayed that the washer would keep working while everyone was here. No lie. It died on THE LAST LOAD of the vacation. It was Ande's. She had to hand wring her Levis, but everyone else's laundry was done. We got a new one this week. Calvin had to lay a new floor for it and it looks/works so nice. Our dishwasher also broke, but with just Calvin and me I don't mind washing the dishes. A leg broke off our table, too. For now we've propped it up with a stool.
Do you enjoy January?
Any appliances die at your house recently?
Would you have liked to go to the concert?