What is your favorite part of being a parent?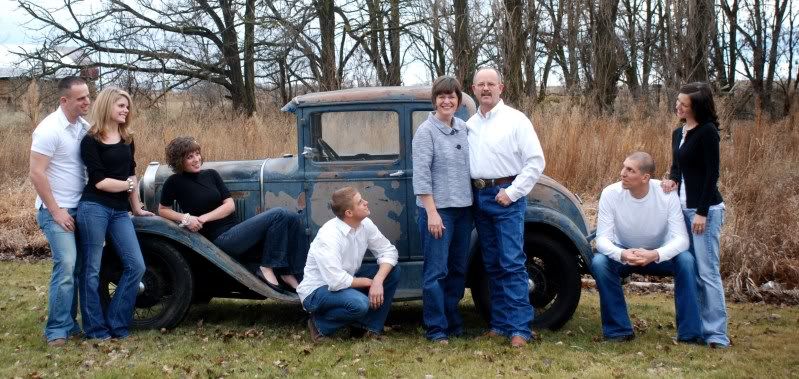 I love the teaching aspect. I love that it goes both ways. At first I thought I was the teacher, however after hearing Cali repeat my not-so-wise-words to her doll one morning I quickly realized who was really teaching whom. Being a parent gives you a hearty dose of being both a student and a teacher.

I also love the part of seeing a new and improved version of yourself. As I watch our kids reach and exceed mine and Calvin's abilities there is such a sense of wonderment in seeing them achieve and knowing we were able to assist in the process. I do believe it feels better than achieving ourselves.

I also enjoy the camaraderie of being a co-parent—there is real satisfaction in having something so big and wonderful in common with Calvin as our kids.

A new thing I have just discovered and enjoy about being a parent is the spouses of our children—new family members that have 20 or 30 + years of experiences and ideas to share and teach. It's a huge bonus of parenting—a two for one deal of the best kind.

And one last favorite thing I love about being a parent is being so unconditionally loved. Whether it is Ande telling me I am angelic, Abe hugging me tightly and with a choked voice telling me how much he appreciates me, Ty sending a daily e-mail with buongiorno princepessa in the subject line, Ray checking up on me, Cali telling me frequently that she enjoys my company, Grace asking advice for things she knows better than I, or Trevor calling to talk to "The Neighbor" . . . it is a grand gift to be loved so freely.

And there you have my favorite part of being a parent in one neat little bundle, Ande. Thanks for asking. (Up next week: Timely Tuesday)


Readers, what's your favorite part of parenting?