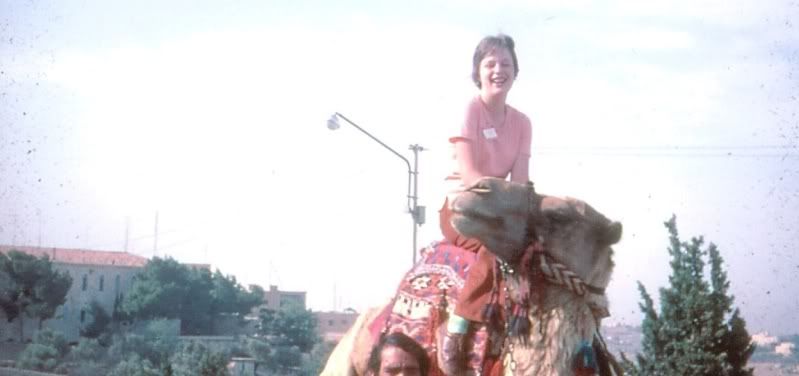 (Jerusalem 1978)

When I was young I got to travel a lot. By the time I was eighteen I had seen much of the western United States and part of the Midwest, gone across the border into Mexico, visited the East Coast, traveled to Israel, and attended school in Hawaii. I loved seeing and experiencing the new places and assumed life would be full of travel. Ahem. First came love, then came marriage, then came years and years and years of Calvin and me pushing the baby carriage—around our own little neck of the woods and not much further. However, that early travel has been a blessing and come back to visit me again and again.

The bicentennial tour I took when I was fourteen included New York. Mr. Kuykendal, our teacher and chaperone, broke off from the main group one afternoon and chartered a bus for the few students from our high school. He said, "I think it's important you see West Point . . . and Sleepy Hollow." So we did.

A few years later Grandpa and Grandma Hoops invited me to go to Israel with them. I hung a map of the Middle Eastern region on the wall of my bedroom and studied The Old Testament for six months preparing for our trip.

Two years later I attended my first semester of college in Hawaii. I can still smell it.

Nine months later while touring the Midwest on an animal science field trip, Dr. Orme, our teacher and advisor, insisted we stop and tour the Air Force Academy in Colorado Springs.

I never would have guessed then that what I was seeing would be a part of my life later through the experiences of our children. Thank you Mr. Kuykendal, Grandpa and Grandma, Dr. Orme, and Hawaii.

Abe wrote the other day about their traveling: "It was almost an hour long drive. I had a good nap. We also got to see a little bit more of the country. It is still really flat, with almost no vegetation. We saw a herd of camels with a camel herder. It was pretty cool to see them. There were a bunch of them...big, small, medium, babies...everything."

I can picture his description perfectly. Thank you reverse Déjà vu.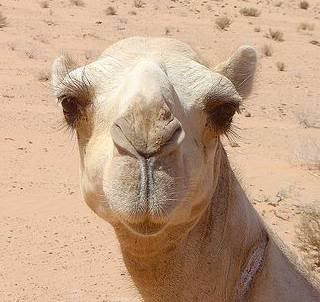 By the way, camels are not only patient, good-natured, and smart, they're also wise:
Camels do not pant, nor do they sweat much—that would waste valuable water you see. Instead, they have the ability to raise their body temperature to keep them from sweating. No other mammal can do this.
You know how we humans huddle to stay warm? Camels huddle to stay cool because their body heat is often lower than the air heat.
Camels have a double set of eyelids, of sorts: a thin, clear, inner one that keeps out the sand but lets in the light, and a regular one. They also have two rows of extra-long eyelashes to help keep out the sand.
So let that be a lesson to us: Don't sweat it, stick together, and longer lashes ARE better.