It was the perfect day for a wiener roast . . . er, yard work. Cali and I were heavy-duty-fuel-gatherers this afternoon with 30+ wheelbarrows full of branches and leaves, so after Calvin came home from work we roasted hot dogs and marshmallows. The only thing missing was Ray, who was traveling on business.
(And I quote, "This is how I keep my face from burning off.")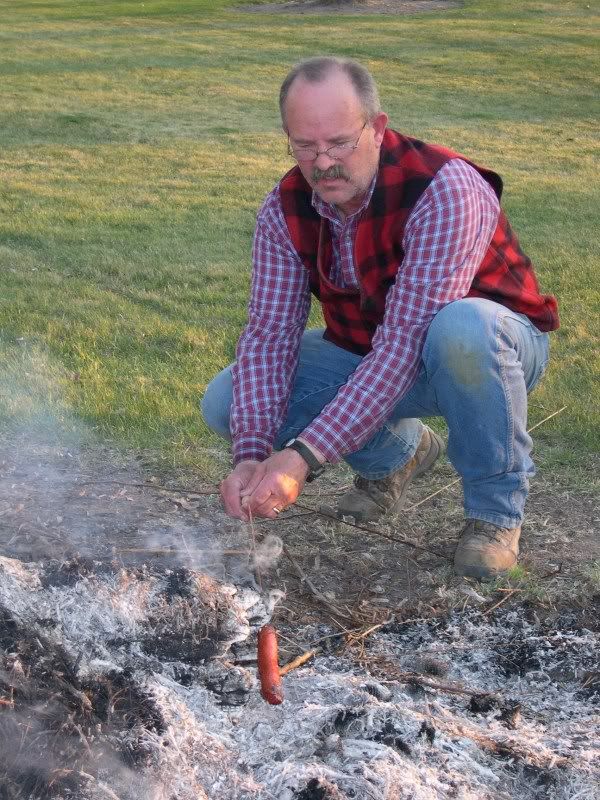 (And I don't quote, because Calvin is cursing his dog.)
This week's homemaking tip is a suggestion to keep picnic/wiener roasting stuff handy (hot dogs, buns, chips, marshmallows, chocolate bars, graham crackers) for impromptu opportunities. You can even keep everything in a box or plastic container in the freezer until you need it.